Mendota Landscape Gas Fireplace Models
The simple lines of a Mendota landscape fireplace make the perfect canvas for today's clean design trends.
This timeless shape is as much at home in a midcentury-inspired living room as it is in a traditional family room or contemporary office.
FV48 FullView
With confident design and midcentury styling, you can't ignore the impact an FV48 FullView landscape gas fireplace makes in your living space. At 48 inches wide, the FV48 is changing the landscape of gas fireplaces.
Viewing Area:
48-1/8″ W x 25-5/8″ H
FV42 FullView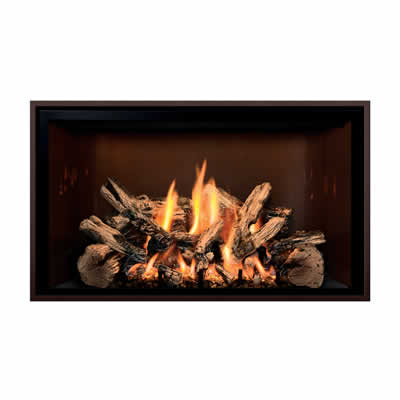 The FV42 FullView landscape gas fireplace brings a sleek warmth and sophisticated architectural element to any space. With aesthetics that you select, like handcrafted log sets, distinctive finishes and metal options, the FV42 FullView can be customized to complement your own unique tastes.
Viewing Area:
42" W x 25″ H
FV36 FullView
What makes the FV36 FullView landscape gas fireplace stand out among the rest is the shape and size. The FV36 FullView presents a more traditional, natural looking fireplace that blends into any size room.
Viewing Area:
37″ W x 25″ H
FV36 Timberline/Decor
The FV36 Timberline/Décor landscape gas fireplace can suit any design style with realistic log sets or contemporary media like rocks, glass or marble.
Viewing Area:
37″ W x 25″ H